K-Type Wear Strip
Chain guide - The chain guide is a hydrostatic guide used to support and guide the chain, reduce chain friction, reduce noise, and increase the service life of the chain. Produced with 8.4 million ultra-high molecular weight polyethylene (UHMW-PE), the chain guide has high wear resistance, temperature resistance, corrosion resistance, stability, noise reduction and other high-precision support and guidance.
---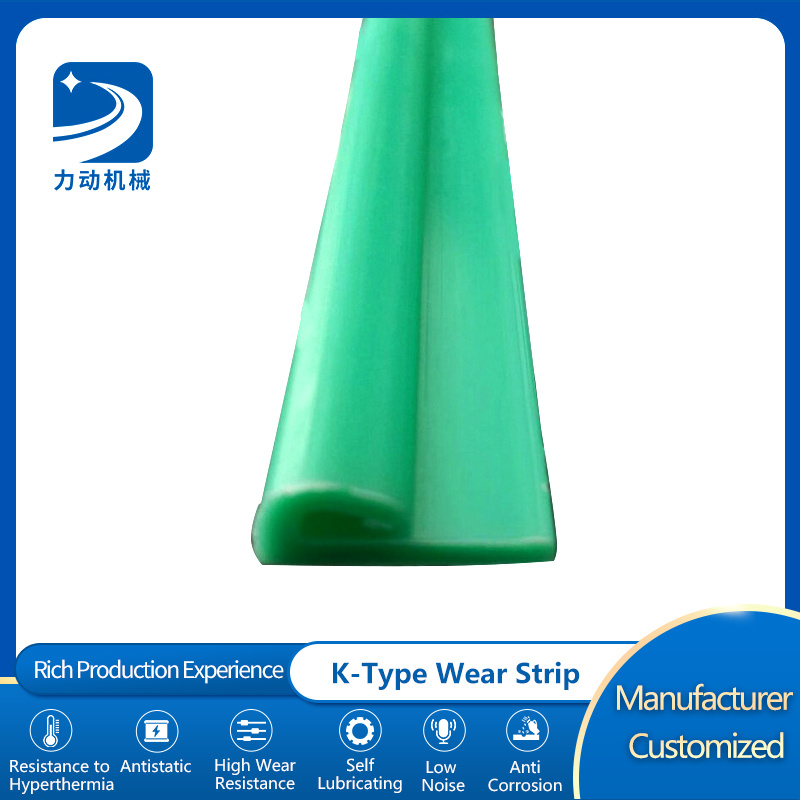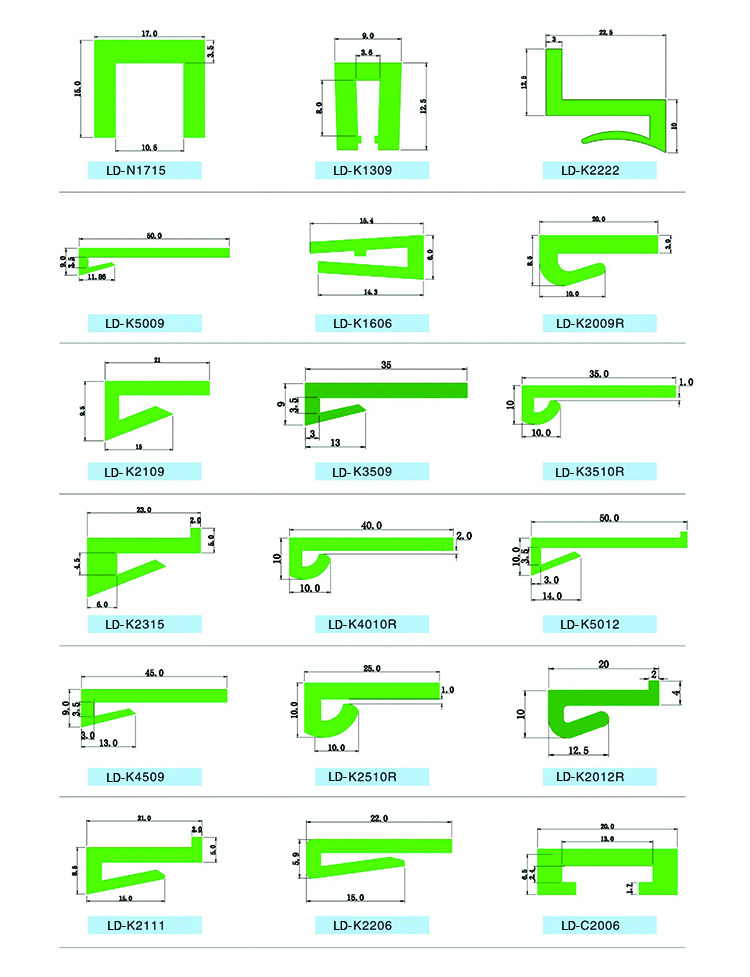 Various related conveying accessories include: foot plates, chucks, brackets, handles, guardrails, guide rails and other products. At the same time, in order to meet customer requirements, our company welcomes customers to come to us for drawing processing. We will customize various products for you according to your requirements.
With many years of manufacturing and sales experience, our company has gathered various professional production and technical talents, and has won the recognition of our customers with high-quality pre-sales and after-sales services. Our company adheres to the principle of quality first, service first, integrity-based, and low price. The purpose of Wuyou. Following the principle of mutual benefit, we sincerely cooperate with our customers and work together to create a better tomorrow.
Parallel pad rail is a peripheral product of the conveyor. It is made of ultra-high molecular heterosexual plastic strips and aluminum alloy or stainless steel profiles. It is a side guardrail of the conveyor/conveyor belt. It prevents bottle collisions and scratches, reduces noise, and increases conveying speed. . It can also be used as a pad rail, which serves as a friction-resistant strip between the machine and the chain plate during operation, reducing the friction coefficient. It is a polymer profiled product that is scratch-resistant, aging-resistant, high and low-temperature resistant, and friction-resistant.
The lining strip is extruded from polymer plastic material (UHMW-PE), which has the characteristics of scratch resistance, aging resistance, high and low temperature resistance, and friction resistance.
In the machinery industry, it is mainly used in conveyors and conveyor guardrails, such as: large C guardrails, parallel pad rails, round cap guardrails, flat top guardrails, small C guardrails, hollow guardrails, etc.
Lining strips are also called: gaskets, wear strips, friction strips, support strips, etc.
Roughly classified into K type, F type, T type, Z type, T type, U type, C type, H type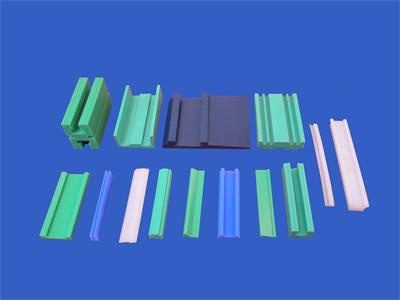 Contact information:
Contact person: Ms. Zhang: 139 2577 9409 Tel: 0769-82176266
Mr. Li: 139 2574 0532 Fax: 0769-82171858
Website: http://www.lidongcn.com
Q Q: 1654553949/1064308250
Email: lidngc n@163. com / 13925779409@139.com
TrustPass website: https://lidong.1688.com/
Company official website: http://gdlidong.com
Address: 75, Yankou 1st Street, Yankou Industrial Zone, Xiegang Town, Dongguan City, Guangdong Province, Guangdong Province Number
Wear Resistant Mat Guardrail
online message
Professional service team answers